Aggregates
We offer a wide range of recycled and quarried aggregates for both collection and delivery in Hull and the surrounding areas. Our extensive fleet of 6 and 8 wheeler tipping lorries provide a reliable service for the removal of excavated material and hard core. Our lorries can also be hired on a daily basis. We operate a fully licensed Recycling Centre at our yard in Foster Street, Hull. We achieve over 90% recycling rate for waste brick, concrete and soil. The site also produces a fully certified Clause 803 Type 1 crushed concrete, 6f5 75mm down crushed brick and landscaping specification topsoil. This facility is also available for customers to tip their own inert soil and hard core.
"Mike Wakefield has over 40 years experience in the aggregates and tipper lorry industry".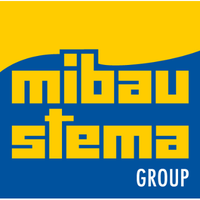 We are the sole agents in the area for high quality Granite Aggregates produced by Mibau Stema.
Our Stema Granite Products
We have all of these products available for both collection and delivery. Get in touch today to secure your order.
We are also able to offer a variety of bespoke products, manufactured to customer specification and tailored to requirement at hand.
Primary Network Rail approved track ballast and capping layers can be shipped in on request.
Other Products